In the Fight Against Human Trafficking, Why Truckers?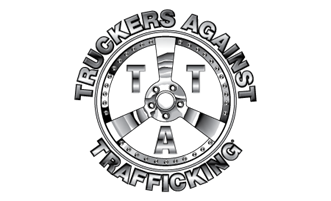 Guest Blog by Esther Goetsch, Executive Director
Truckers Against Trafficking (TAT)
Did you know that human trafficking not only affects 50 million people globally but has been recorded in all 50 states? In the United States alone, the number of victims annually is estimated in the hundreds of thousands, with traffickers recruiting out of our schools, online, in shopping malls, as well as the streets and other locations. 
Because traffickers look for vulnerabilities, they frequently target children, using their hopes, dreams, immaturities, fears and disappointments as weapons to exploit their bodies for profit. And while anyone could be susceptible to the forceful and manipulative methods traffickers use, children who are in foster care — or young adults who have recently aged out of foster care -- the homeless, runaways, LGBTQ who may be experiencing pressure or disapproval at home, and people who come from abusive homes are particularly at risk. 
In the face of these realities, people often ask us, why truckers? Among the many reasons we can state, at any given time, there are more truck drivers on the road than there are law enforcement officers. Additionally, drivers are trained to be vigilant, and along with truck stop employees, can find themselves intersecting with victims of human trafficking in a myriad of places. Through their efforts, and those of truck stop employees, the exploits of traffickers are being thwarted, and victims across the country are receiving the opportunity for freedom. All it takes is one phone call. 
Time and again, we've seen that when drivers are trained, when they know what to look for, they make calls leading to victim recovery. To date, TAT has trained 1,457,576 industry professionals on human trafficking, and drivers have now made thousands of calls into the hotline and law enforcement, resulting in the recovery of victims and the arrest of perpetrators. 
If you're still wondering why truckers, watch the training TAT video to answer that question. With one phone call, a trucker who saw some under-aged girls working a truck stop not only facilitated the recovery of those girls, but also that of seven other minors. Thirty-one offenders were arrested, and a 13-state prostitution ring was broken.  
TAT is raising up the largest mobile army of transportation professionals working to end this crime and bring victims back home to healing, hope and family. Won't you join us? 
The Federal Motor Carrier Safety Administration will be busy in 2023 with several rulemakings
The Federal Motor Carrier Safety Administration (FMCSA) has issued a Notice of Proposed Rulemaking (NPRM) to change the financial responsibility requirements of brokers and freight forwarders. The changes are intended to benefit motor carriers.
In the last Regulatory Roundup, ICSA Director of Operations Shawn Nelson wrote about the challenges posed by California's Assembly Bill 5. By adopting the "ABC" test to determine employee or independent contractor status, California hoisted most owner-operators on prong "B," which deems a worker an employee if engaged in the usual course of business of a company.