Become a member
Benefits that matter to independent single-truck operators and small fleets
Join ICSA for exclusive discounts, education, safety equipment and more.
ICSA Member Benefits
One thing that is different about ICSA is that annual membership dues are more cost-effective than most other business associations can offer – starting at $100 for a carrier's first truck and $25 for each additional truck – up to a maximum of $500 regardless of fleet size. ICSA is also the only carrier association in the U.S. whose sole mission is to improve highway safety.
Consequently, carriers opt into a number of safety requirements if they wish to apply for insurance coverage through ICSA's Risk Purchase Group. Before coverage can be bound, members must have completed a membership application, made their dues payment, purchased and installed a camera or cameras, and met other requirements as outlined above in "About ICSA" and described in full in the Membership Terms & Conditions (Ts & Cs).  
Lewis Contreras | The Josiah Co. LLC, Richmond, Texas
Single-truck | 1st Place Winner, ICSA Safety Awards
2nd Quarter 2022
Onboard Camera Systems/Event Recorders
To support its Platinum Member requirement for forward-facing event recorders, ICSA members are offered camera pricing at a cost normally only available to large fleets. Why cameras? Years of experience and documentation show event recorders help provide clarity when an accident occurs, especially when other parties besides the truck driver are at fault. Four-wheeler cut you off? A camera can help you prove that. The presence of cameras helps drivers drive more safely, reduces accidents and makes it easier to defend a claim if it ever goes to court.
In our experience, cameras make good drivers even better! Our camera vendors don't just provide the videos you need to coach drivers or improve your own driving, but also give you access to extensive video analytics, all at a reduced cost. This allows a fleet to review drivers' behavior, provide coaching to drivers who need it, and proactively prevent accidents.
If you have a fleet of 20 or more trucks and already have a camera in your cab? You may be able to keep your current camera/system depending on the system.  Our customer service agents will be able to answer any questions about cameras. Please contact us for more information.
Drug & Alcohol Testing
ICSA requires all Platinum Members to arrange hair drug testing for current drivers and every new driver. Such hair testing must be accomplished through ICSA's approved drug and alcohol testing service – Texas Alcohol & Drug Testing Services (TADTS).  
TADTS' extensive network of testing labs makes it simple to complete the driver hair testing required to be a Platinum Member of ICSA. Hair testing of current drivers and future CDL hires is the most reliable way to identify drivers who may be substance abusers and help ensure they are not operating commercial vehicles while impaired. Members will pay TADTS directly for all related testing costs. The current cost for the hair test is $90 per driver.
In addition to hair testing every driver, fleets with more than one truck must adopt a Zero Tolerance Drug and Alcohol Policy. ICSA provides a sample policy for its members at no cost.
In addition, ICSA members may join the TADTS drug testing consortium even though it is not required. Members that do enroll in the TADTS drug testing consortium may be able to have DOT urine tests waived when they initially enroll if they can show these tests have already been administered by a prior consortium. TADTS will show members how to obtain an MIS report from their prior consortium to show any recent driver tests.
Save on insurance premiums
Carriers that agree to become Platinum Members of ICSA by deploying in-cab cameras and following other requirements as outlined in the Member Terms & Conditions are eligible to apply for insurance coverage via ICSA's approved insurance vendors.
Our trucking experts recognize the challenges carriers face in securing insurance coverage at a cost they can afford. If projected increases in insurance coverage have you worried, ICSA's approved insurance providers can review your current coverage and ensure you have cameras installed along with other requirements. Our ICSA-sponsored insurance products are designed for single truck owners and small fleets. We offer superior customer service and significant savings on insurance premiums for qualified carriers.
ICSA has partnered with insurance vendors Iron Insurance, based in Phoenix, AZ; Reliance Partners, based in Chattanooga, TN; TIS (The Insurance Store), based in Murrieta, CA; and Transtar Insurance, based in Phoenix, AZ. These agencies can cover carriers based anywhere in the lower 48.
More Reasons to Join ICSA
Safety Consulting
If you have ever wished you had someone with whom you could discuss ideas and questions about transportation safety and compliance, best practices, driver coaching and development, and other related issues, you've come to the right place. Membership in ICSA gives you access to a safety consultant at no cost beyond your annual dues. ICSA's safety consultants have over 150 combined years of safety management experience with large and small fleets and owner-operators. Most have worked as CDL drivers before being promoted into safety roles. Read about Team ICSA.
ICSA's safety consultants are at your service to help you with any safety challenges you may have in your business, whether you are your only employee or whether you have more than one driver working for you. We are knowledgeable about the use of event recorders, the value of defensive driving training and the importance of driver coaching. We are well acquainted with FMCSA regulations as well as commercial vehicle enforcement in each state.
Safety consultants are assigned to specific regions, as shown below. If you're not sure which region you're in, review ICSA's safety regions map and feel free to reach out to the consultant who covers your region. We are passionate about ICSA's mission to improve highway safety and we love to hear from our members!
Excellent Safety Training Programs
In addition to advice on safety coaching, ICSA provides two excellent safety programs at no cost to members. If you're looking for another good reason to join ICSA, consider what these programs provide.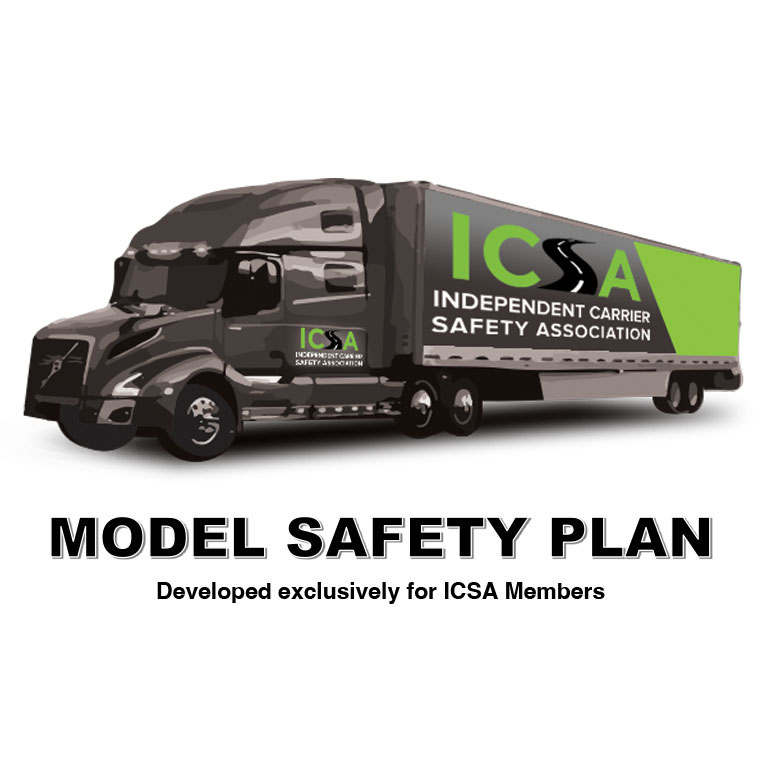 Model Safety Plan
Every fleet and every driver has a safety culture. The question is: Is it a good safety culture or a bad safety culture? Establishing a good safety culture takes time. There is no online seminar a fleet owner or a driver can watch or a safety expert you can bring on to make it happen instantly. You must build it brick by brick until it becomes something strong and solid, like the foundation of a house.
ICSA has developed this Model Safety Plan exclusively for members to assist them in building a strong culture of safety from the ground up. These eight short courses include everything from effective driver hiring, to ongoing training and communication, to the crash review process.
First Gear™ Online Driver Training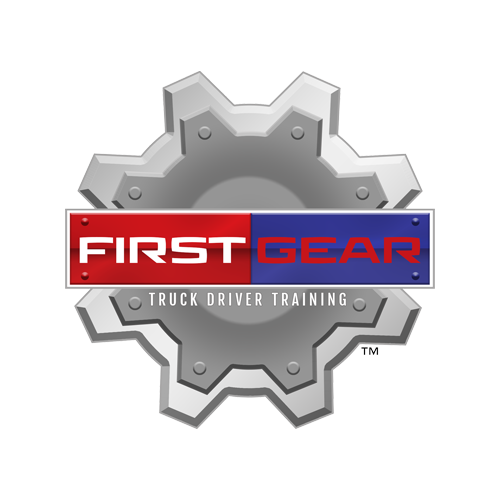 This free-to-members curriculum provides valuable training to commercial vehicle drivers regardless of their years of experience. In addition, First Gear provides owners in-depth information that can help them coach drivers on safety tips and tactics. You may assign drivers the entire curriculum or customize assignments to those topics where you believe drivers need additional training.
In our combined 150+ years of industry experience, the ICSA team has learned that even seasoned drivers can become complacent over time, putting themselves, the motoring public, and your company at greater risk. First Gear is designed for everyone who uses it to learn something new or to refresh their knowledge even if they have been behind the wheel a while. Most importantly, members can easily access the training from a mobile phone or tablet – no computer necessary!
Looking for more reasons to join ICSA? Nowhere else will you find expert safety consulting, a model safety plan and online driver training at no additional cost beyond your dues!