Regulatory Roundup
Regulatory Blog: Broker Transparency -- It's a Matter of Trust
In last month's Regulatory Roundup, we presented an overview of various broker rulemakings and comments. While new broker rules may or may not be adopted, we thought it would be helpful to provide some guidelines for ICSA members who work with and for brokers. This blog was written by Warren Hoemann, ICSA Contributor and 40+ year trucking veteran.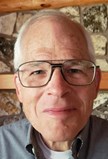 Before you sign off on that load board transaction or click "agree" on a broker's text, it's important to understand what you are agreeing to.
You're online, doing a standard transaction. And in small print at the bottom of the page is a box to click, saying that you agree to the broker's "terms and conditions". At times, you may not even be given a choice to opt-in. As an example, you may see statements like "by using this platform you agree to the terms and conditions."
But when dealing with freight brokers, you might want to take the time to read the "terms and conditions" because they may contain provisions requiring you, as a carrier, to waive certain valuable legal rights. For example, clauses like: "waive their rights to access the transaction records required by 49 C.F.R. 371.3" may seem innocent, but a carrier should be aware of the rights that they are giving up.
Title 49 of the Code of Federal Regulations in section 371.3 states:
"Each party to a brokered transaction has the right to review the record of the transaction required to be kept by these rules."
Specifically, the broker must maintain a record for each transaction for three years, including:
The amount of compensation received by the broker for the brokerage service performed and the name of the payer; 
A description of any non-brokerage service performed in connection with each shipment or other activity, the amount of compensation received for the service, and the name of the payer; and 
The amount of any freight charges collected by the broker and the date of payment to the carrier.
Obviously, any carrier would want to know the line haul rate offered by a broker – the final factor listed above. Because there is a limited amount of money a shipper will spend on any movement of freight, you may want to compare how much money different brokers receive for their services and whether that amount may include non-brokerage activities performed for the shipper. Simply put, am I better off with Broker X or Broker Y? Under federal regulation, you are entitled to see this information.
This section of federal regulations is currently the focus of competing petitions before FMCSA. One petition, from groups representing small carriers, seeks a clear prohibition on the waiver of carrier rights and a mandate that brokers transmit the transaction records within 48 hours of its completion. On the other hand, a group representing brokers seeks complete elimination of the requirements that brokers share that information, asserting that it is unnecessary and jeopardizes shippers' proprietary information.
Until FMCSA rules definitively on broker transparency, the agency is not actively enforcing these sections of federal regulation. The focus at FMCSA is on highway safety, not commercial transactions.
Nor does FMCSA have useful enforcement powers when it comes to broker regulations. The FMCSA rules state that the violation of broker regulations is handled by the civil and criminal penalties under 49 U.S.C. (United State Code) chapter 149 -- which requires action in court. Those penalty provisions, in addition, are largely tailored to the protection of ordinary citizens whose household goods are moved via a brokered transaction – not to the protection of savvy businesspersons, like you.
For now, broker transparency is a matter of trust. The key is to associate with brokers who are trustworthy:
Request a record of every transaction. Note which brokers respond affirmatively. Work with them whenever possible.
Scan broker contracts for waivers of your legal rights. Report those brokers to FMCSA. That may help shape FMCSA policy and could trigger action against the more egregious violators
The Federal Motor Carrier Safety Administration will be busy in 2023 with several rulemakings
The Federal Motor Carrier Safety Administration (FMCSA) has issued a Notice of Proposed Rulemaking (NPRM) to change the financial responsibility requirements of brokers and freight forwarders. The changes are intended to benefit motor carriers.
In the last Regulatory Roundup, ICSA Director of Operations Shawn Nelson wrote about the challenges posed by California's Assembly Bill 5. By adopting the "ABC" test to determine employee or independent contractor status, California hoisted most owner-operators on prong "B," which deems a worker an employee if engaged in the usual course of business of a company.